Joey Curtin – President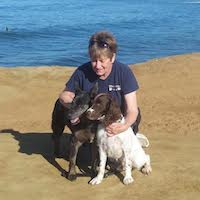 Joey was born on a New Mexico farm where her "siblings" were dogs, cats, and an array of farm animals. Graduating from the University of Wisconsin in 1970, she married and lived in Dallas for 7 years, managed a high-tech recruiting company, transferred and opened 3 offices in the SF area in 1984, before starting her own high-tech/biotech/environmental job fair and recruiting business. In 1998, Joey sold her business to the Washington Post. She "retired" to Las Vegas and joined the Las Vegas Valley Humane Society, heading up dog rescue, foster, adoption and fundraising for 6 years. In 2005, Joey moved with 4 rescued dogs to Eugene, joined the Willamette Animal Guild's low cost spay/neuter clinic and soon became President of SPOT.
Trish Cole – Vice President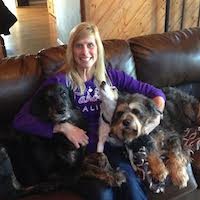 Trish has been an animal lover since birth and started rescuing animals at a very young age. She began volunteering for SPOT many years ago while in college when she realized spay/neuter could solve much of the suffering happening by pet overpopulation. Post-graduation, Trish worked for Wildlife Safari in the Education Department. She returned to Eugene to marry and start a family, and opened a self service dog wash and professional grooming salon in Eugene called Suds 'Em Yourself, which she has operated for the past 22 years. Trish has 2 children, and 21 rescued animals including 6 dogs, 4 cats, 1 cockatoo, 1 pot bellied pig, 2 goats, 2 mini horses, and 5 chickens.
Diane Bolte-Silverman – Secretary-Treasurer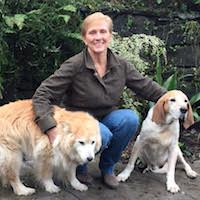 Diane has been involved with dog and cat rescue, adoptions, low-cost spay/neuter programs and pet therapy programs since 1983, in addition to spending four years doing wildlife rehabilitation. She was a long-time volunteer with Noah's Ark Animal Foundation, an excellent no-kill shelter in Iowa, with her last five years there as President of the Board of Directors. After moving to Eugene with her husband, two dogs, and four cats she is continuing her animal-related activities, volunteering with dogs at First Avenue Shelter and as board secretary of SPOT for the past nine years.
Molly Craig – Board Member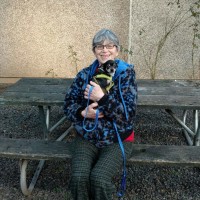 Molly 's family rescued its first animal in 1956, a tiny, fiercely mewing kitten, from the corn fields of Illinois while fixing a flat tire. She is proud to say her parents knew enough even back then to get the cat spayed. Molly has spent most of her adulthood in the Boston area, and, in 1983, after reading a newspaper article about a small group of women who scared off a burglar while they were feeding at feral cat colony, she joined them. They were a colorful bunch of ladies with huge hearts, and they taught her all she knows about cat colonies, socializing feral cats and the shelter business in general. Since moving Oregon, Molly continues to help cats and also walks dogs at First Avenue Shelter. She lives with 8 cats, 2 dogs and 2 rats, and she wouldn't have it any other way.
Amy Genz – Board Member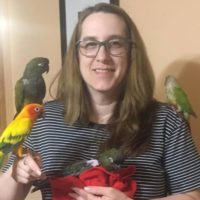 Amy grew up on the Oregon coast and often brought home stray animals. Over the years having family dogs, cats, horses and now birds, it has been joked that she would sleep in the barn if they would let her. Amy graduated with an Associates Degree in Business Management. With a focus on non-profits, Amy has worked for Birth To Three (aka. Parenting Now), Holt International Children's Services and Bridgeway House. Amy is and adoptive mom of two and she enjoys creating jewelry from her own hand made ceramic pendants and beads. As SPOT's Finance Manager, Amy acts as a liaison with our spay/neuter clinic, creating spreadsheets and providing data for grants, non-profit reports, and board meetings, assisting with Facebook and website updates and supporting fundraising and donation activities.